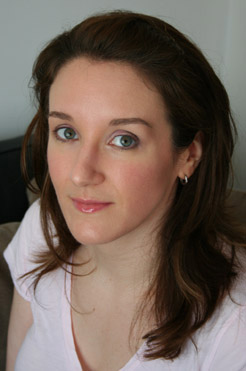 Troubled love stories have always gotten under my skin. There's something irresistible to me about a romance full of distrust, secrecy, and even betrayal. Maybe it's because it makes the eventual love and forgiveness that much sweeter. Or maybe it's that it's fascinating to watch a strong, silent type cope with heartache until he can't hide his feelings from the woman he loves for even one more minute. But maybe it's something more deeply buried than that.
I think there's something timeless and indelible that blurs the line between fear and desire, especially when what we desire is the love of another person. When we love someone–when we admit that we need someone's love in return–we have to trust that person to honor the power we give them over ourselves, our hopes, and our hearts. Nothing can make us more vulnerable than trusting completely, and nothing is more terrifying than the thought of losing the one we love most.
I think this inherent overlap of love and fear is what draws me to the kind of story I love to write. My romantic suspense storylines give my characters more obviously frightening circumstances in which to play out the innately terrifying drama of the search for life-long love. But the bottom line is universal. In order to find true love, no matter what our circumstances, first we have to do battle with our own deepest fears of loss and betrayal. That's what I think makes the emotions at the heart of these stories relatable, even to those of us who prefer to keep our real lives as free of fear, betrayal and the attendant nail-biting as possible. I hope you'll check out my novels and see if you agree.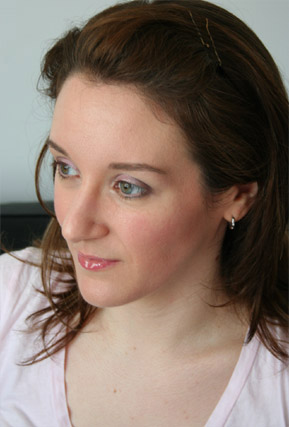 I first began writing romance as an escape while studying to become a lawyer.  I started law school with good intentions, but felt uninspired by much of the substance of a standard legal education.  As a result, I spent far too much of my time at law school staring out the window thinking about other things.  By the time graduation rolled around, I knew that the law was not for me.  So, four days before I was scheduled to take the bar exam, I jumped ship.  Since then, I have written four novels, and toyed with two others, one of which I am actively working on now.
Before completing my law degree, I earned a bachelor's degree in literature and foreign languages, and am grateful to be able to draw on that training now as a writer of fiction.  I am a two-time finalist in Romance Writers of America's® Golden Heart® contest, and am a member of RWA, Washington Romance Writers, The Golden Network, and the Ruby-Slippered Sisterhood.  I live in Paris with my husband Jesse, and spend my free time playing the violin, knitting, enjoying this incomparable city, and daydreaming without apology every single day.